CoaguChek® Patient Services
Why Patient Self-Testing?
Research shows that self-testing is a reliable alternative to clinic-based testing and can improve anticoagulation management for patients. In fact, it can even increase quality measures including*:
Time patients spend in therapeutic range
Adherence with prescribed test frequency
Patient satisfaction
Quality of life measures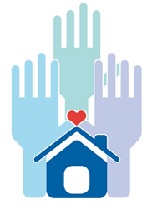 Why CoaguChek Patient Services?
When you prescribe the CoaguChek® XS system for patient self-testing, you want to be sure you and your patients will have access to the support required to effectively manage care. CoaguChek Patient Services is the only independent diagnostic testing facility with access to the breadth of resources provided by Roche, the U.S. leader in point-of-care anticoagulation monitoring. You can rely on us for seamless service and support, including:
Responsive service and thoughtful customer care
Patient education and training
Insurance verification and prior authorization
Meter and test supplies shipping
Timely results reporting
Reliable patient management services
Patient test reminder program
Support devoted solely to patients testing with the CoaguChek XS system, which is never pre-owned or refurbished.
24-hour expert technical product support
*Gardiner C, Williams K, Mackie IJ, Machin SJ, Cohen H. Patient self testing is a reliable and acceptable alternative to laboratory INR monitoring. British Journal of Haematology, 2004; 128,242 - ®247