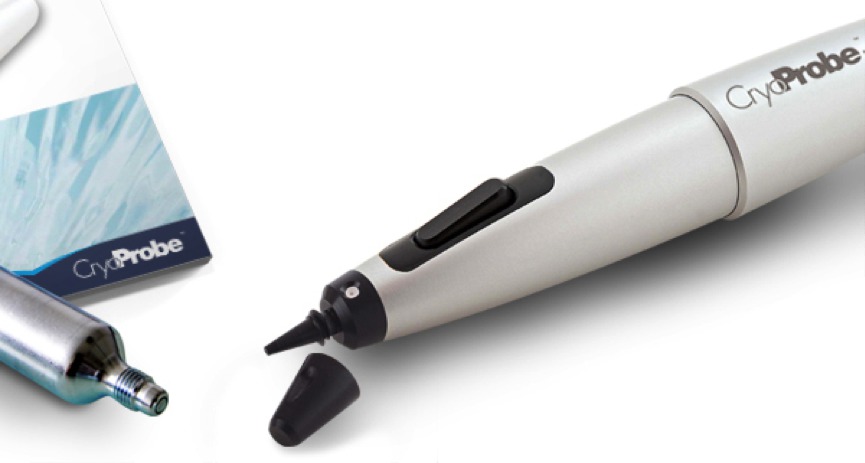 Cryosurgery, of course, is nothing new. But to any physicians who've struggled with freezing spray and spills of hazardous liquid nitrogen in the past, the CryoProbe is a different proposition all together.
It emits a fine high pressure jet of nitrous oxide from very affordable disposable cartridges.
Allows to work with millimeter precision for perfect control over procedures.
Easy and very safe to use with excellent patient acceptance.
Realize the benefits of expanding service to patients with a fantastic return on your investment!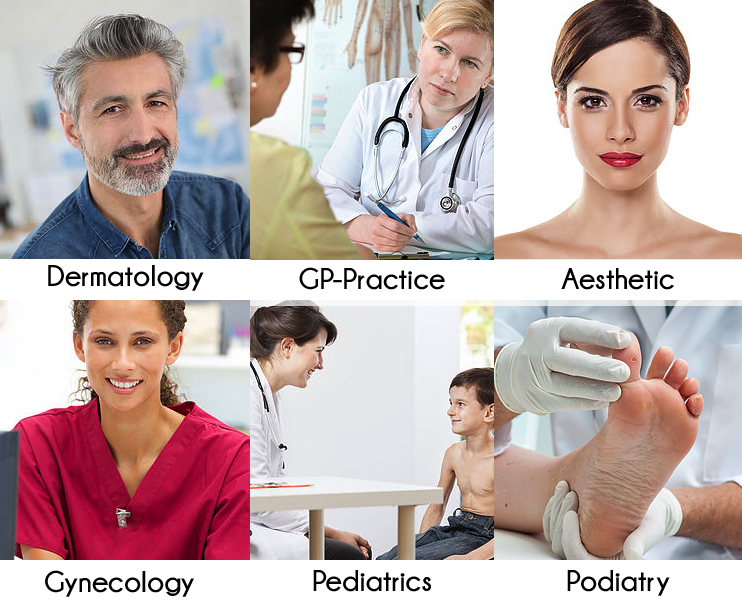 Not only dermatologists are concerned.
The practicality of the procedure will offer easy access to skin treatment to : GP's (family doctors), pediatricians, podiatrists (molluscum, verrucae on hands and feet), urologists and gynecologists (condylomata), plastic surgeons, ENT doctors, ophthalmologists, aesthetic clinics and more.
All will appreciate the precision, the ease of use and the affordability of CryoProbe instruments.