iF Skin Care® Nano-Silver+Silk Protein Face and Body Cleanser Face & Body Wash 3.38 Fl Oz / 100 mL ISCW-1108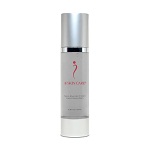 Face & Body Bar Soap 5.1 Oz / 145 g ISCS-1012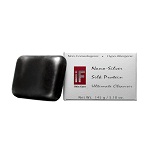 iF Skin Care's
ground-breaking
Face & Body Cleanser
(bar soap or wash) is scientifically developed for all skin types and completes your skin care regimen. Originating from Nano-Silver, Silk Protein and essential oils,
iF Skin Care®
combines the finest ingredients with modern Nano-technology to perfect this powerful yet gentle cleanser. It reaches deep into your pores to clean, working where its antimicrobial nano-silver can eliminate bacteria without depleting your skin's natural moisture balance, while leaving your skin feeling fresh, smooth and clean.
A Natural Deodorizer that HELPS COMBAT:
Face & Body Acne
Acne Cyst
Blackheads
Oily and Dry Skin
Fungus
Dark Spots
Contains:
Water, Nano-Silver, Silk Protein, Sodium Laureth Sulfate, Sodium Lauryl Sulfate, Cocamide MEA, Cocamidopropyl Betaine, Methylparaben, Methylchloroisothiazolinone, Methylisothiazolinone, Citric Acid, Sodium Chloride, Pure Essential Oil.
Directions for use:
Work up a silky lather with lukewarm water between palms. Apply to face or body, rinse off after 2-3 minutes. Pat dry (Do not rub).
Warnings:
Avoid contact with eyes. If product gets into eyes, rinse thoroughly with water. Discontinue use if irritation or rash appears.