Randox Quality Control
The Acusera range of true third party controls cover over 350 parameters, enabling accurate and reliable patient testing. With over 30 years' experience in the diagnostics industry, excellent choice, stability and performance is guaranteed.
Multi-analyte
Third party controls
Highest quality
Accurate target values
Consolidation.
In recent years, the importance of quality control has become increasingly apparent to prevent the misdiagnosis of patients, speed up turnaround times and save money. With the introduction of ISO 22870 and used in conjunction with ISO 15189, the requirement for Internal Quality Controls is growing.
The Acusera range of liquid ready-to-use Quality Controls are ideally suited for the use in Point of Care testing, providing multiple advantages to the physician's office.
Liquid control minimizes the risk of human error
Convenient 2-8oC stability allow easy transportation and storage
Convenient and easy-to-use allows for use by non- laboratory personnel
User friendly color coded caps allow different levels to be identified quickly and easily
No need to thaw before use, freeing up precious staff time.
Acusera 24.7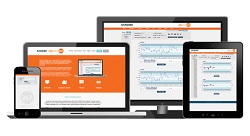 Ensure accurate and reliable patient test results through Interlaboratory comparison using Acusera 24.7 Live Online. With peer group data available from 20,000 laboratory participants, 24.7 Live Online is the most comprehensive peer group reporting package in the world.
Online access 24 hours a day, 7 days a week
Peer group statistics updated every 24 hours
Unique dashboard feature highlights erroneous results at a glance
Audit trail reports
Automatic QC results entry available
Fully interactive Levey-Jennings and Histogram charts.